Grenada: an introvert's island (with plenty of action when you want it)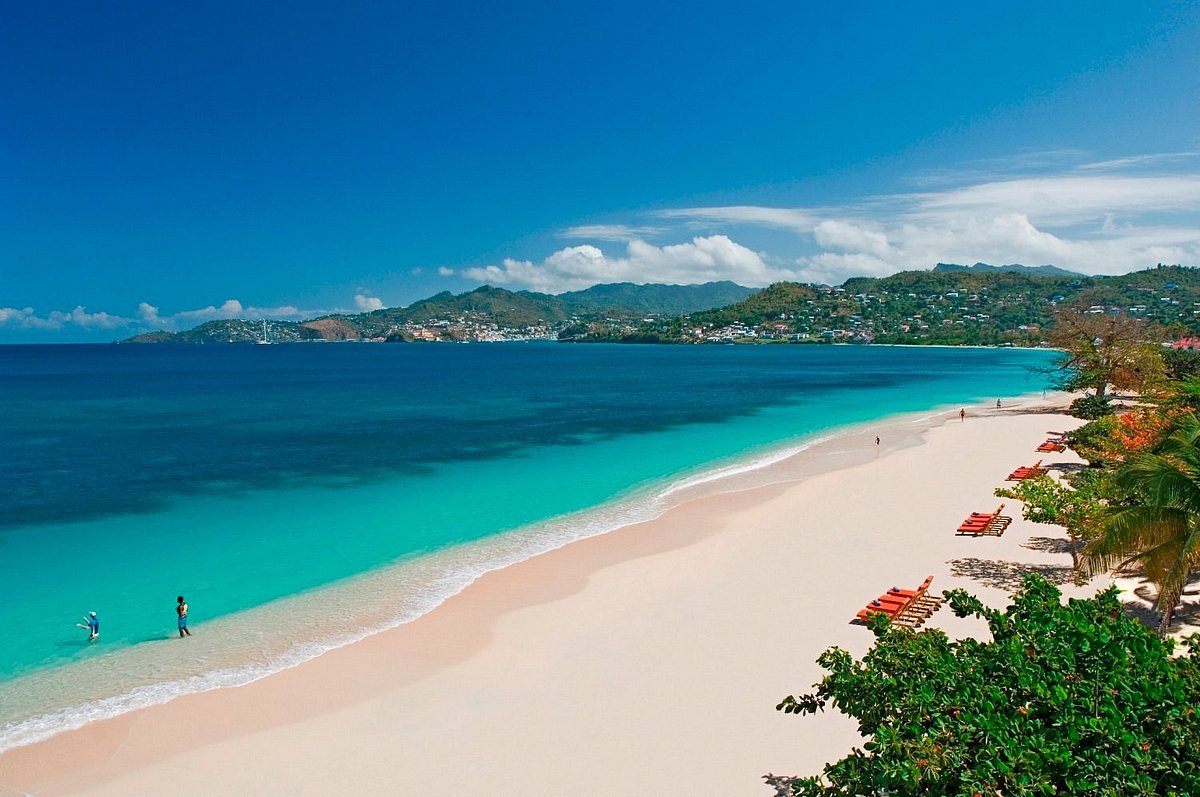 De Rondel Holder

22 de dic. de 2022 • Lectura de 3 minutos
If you've already ticked the Caribbean's most popular islands off your travel to-do list, now's the time to go deeper and explore some of its lesser-known corners. Grenada, for example, remains a largely undiscovered gem, and that's why I like it. My mother's side of the family is from there, so every year I get to spend leisurely afternoons lounging on the island's sugar-white sand, going for dips in the cerulean water, and exploring the area's rainforest and cascading waterfalls (there are 18 of them). The island's lively rhythm is easy to get into and it's relatively painless to fly there with major airlines going non-stop from Miami, New York, and Atlanta. So if you manage to go (and I'm all for it, can you tell?), here's the good stuff to put on your list.
A stretch of sand all to yourself
It's hard to think of a place you can stroll freely on a beach for hours without seeing a soul, but it's possible in Grenada. There's the secluded Black Bay Beach down a narrow path near the town of Concord, the gorgeous Levera Beach with tiny green islands within view from the shore, the crescent-shaped La Sagesse on the southeast coast, and many more. Really, it's the perfect vacation for nature lovers, with plenty of wide open spaces and untrammeled landscape. Take any hike, and you'll likely stumble onto a small waterfall that you'll have all to yourself.
Snorkeling, mud baths, and underwater sculptures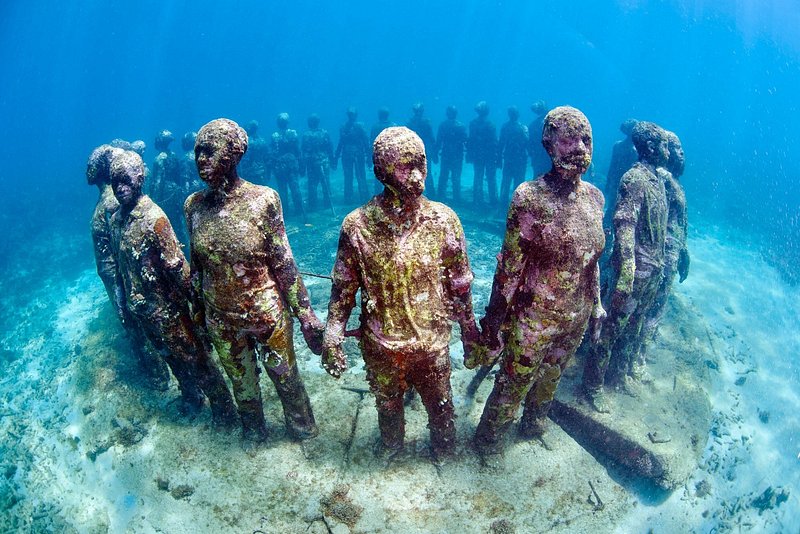 You could spend your entire vacay hiding out with a book and solo hiking, but the island's got plenty of action if you want it. My recs: Sign up for an island tour with Royalty Taxi and Tours to check out the waterfalls, beaches, sulphur springs, and mud baths. Then refuel with lunch at Belmont Estate, a working plantation that dates back to the 17th century. You can't go wrong with the traditional callaloo soup and papaya salad followed by the homemade ice cream. Of my 10+ trips to Grenada, I only recently discovered the black-sand Cove Beach (which is only accessible by water). It's absolutely stunning and worth the catamaran ride there. Other musts: a snorkel or dive to see the underwater sculpture park, the first in the Caribbean; a hike to Welcome Stone for incredible island views; and sunset drinks at the treehouse-style bar Annandale Falls.
The dish to try
You may have heard Grenada called the Spice Island and there's a reason for it. The landscape is overflowing with nutmeg, cinnamon, and clove, and the soil is so fertile you can pretty much grow any fruit and vegetable. A lot of what's cultivated here you can find in the national dish Oil Down, a one-pot stew of meat or seafood with dumplings, breadfruit, callaloo, and other veggies seasoned in coconut milk. You'll see it on menus everywhere but my two favorite places to try it are True Blue Bay Resort and Patrick's Local Homestyle Cooking.
Got to bring home
Leave enough room in your suitcase for swimsuits and resort wear from Grenadian-American designer Fe Noel (her label has been spotted on Beyoncé, Gabrielle Union, and Katy Perry). Get your own at the boutique at Silversands resort or online at fenoel.com.
The hotel I love
Just 15 minutes from the airport, Spice Island Beach Resort is a luxury all-inclusive with villas (some with private pools) and beachfront suites on the island's best-known stretch of Grand Anse. The property first opened in 1961 and is one of the few Black-owned hotels on the island (it reopened last October after being closed for 19 months). Sure, it's a splurge, but the service and vibe are so next-level that it's worth every penny if you can swing it.