Tours y experiencias
Explora distintas formas de experimentar este lugar.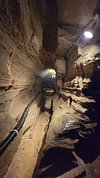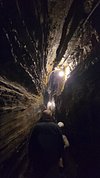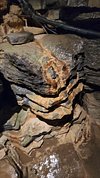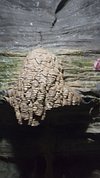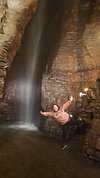 Yes. Is secret caverns and Howe caverns difficult for seniors to navigate. Also will be traveling with children age 9 yrs. we hear there are some narrow areas - how narrow is narrow. Some of us are fuller figured than others. Looking forward to going but don't want any surprises. Thanks for responding
Yes there are some very narrow passage in the tunnel....for old people I would not recommend that....but for 9 years old there is no problem....also those narrow passages are ok to cross if you can walk normally. I do not have any problem as when I went there I saw a lot of Fuller figured person crossing easily....hope this helps...njoy your trip.... 😊
Ver todo
¿Este es tu perfil de Tripadvisor?
¿Es el propietario o administrador de este establecimiento? Solicite su perfil gratis para responder las opiniones, actualizar su perfil y mucho más.
Solicita tu perfil
Secret Caverns - Qué SABER antes de ir (ACTUALIZADO 2023) - Tripadvisor
Preguntas frecuentes sobre Secret Caverns
---
---

---